This is a Sponsored post written by me on behalf of
Sargento Foods, Inc.
. All opinions are 100% mine.
Each day I plan and prepare a dinner like braised pot roast, spaghetti and homemade meatballs, or grilled vegetable and chicken kebabs. But when it comes to my own lunch (like most moms I know) too often I find myself eating a peanut butter and jelly sandwich or macaroni and cheese... or whatever I can find in the fridge.
Recently, I've made a vow to upgrade my lunch. Because I work from home, it is the only meal that I get the opportunity to actually sit, and enjoy myself without having someone sitting on my lap or dodge spoonfuls of food coming from Emma's high chair... why was I wasting this opportunity to treat myself?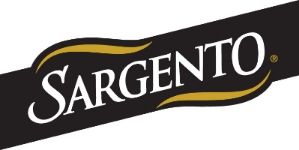 I think most people assume that soups are something that take all day and should simmer on the stove for hours. Some do, and should, but not all. French Onion Soup takes only 10 minutes to prepare - just enough time to saute onions until the begin to caramelize, then pour in stock and herbs. Of course French Onion Soup is only as good as the bubbling cheese topped piece of toast that garnishes it... the absolute best part. Because the soup is so simple, I recommend using the highest quality ingredients - Natural Beef Broth, Vidalia Onions, Fresh Thyme and a Natural Provolone Cheese like
Sargento
.
Treat yourself to a "Real Lunch" and take a minute (or 10) to enjoy this fabulous soup.
French Onion Soup
serves 4-6
2 tablespoons of olive oil
6 cups (3-4 onions) of yellow onions (vidalia, if available), halved and sliced
1 cup of red wine (optional)
6 tablespoons of butter
64 oz. of Beef Broth (typically 1 box)
3 bay leaves
1 teaspoon of fresh thyme leaves (1/2 teaspoon if dry)
1 teaspoon of sea salt
1 teaspoon of brown sugar
.........
Sargento
Natural Provolone Cheese
crusty french bread
Begin by cooking the onions in the olive oil in a deep pot on medium heat until they begin to caramelize and turn brown in color. Stir them continuously while they cook to avoid burning.
It should take 7 minutes to caramelize the onions. Add fresh thyme.
Next add wine and butter. Cook for 1 minute then add broth, bay leaves, salt and brown sugar. Bring to a simmer to heat through. Lower heat.
Meanwhile, top 4-6 slices of crusty bread with two slices each of Sargento Natural Provelone Cheese. Place on a baking sheet, then broil in the oven for 2-3 minutes until the cheese is bubbling and melted. *
To serve, ladle soup into an oven proof bowl. Top it with a slice of crusty bread and Sargento Natural provolone cheese. Place under the broiler for 1-2 minutes until the cheese becomes bubbly.
*You can also melt the cheese in the microwave if you do not have an oven available, for example, if you are reheating for lunch at the office.